With mezcal's meteoric rise over the last decade (figures from the regulatory commission in Mexico show the industry produced almost 8 million liters in 2020, compared to less than 1 million in 2011), the door has opened for other Mexican spirits to find a place in American bars. These days, liquor store shelves and backbars feature bottles displaying the names raicilla, bacanora, and beyond, offering a kaleidoscope of flavors from across the country.
Arik Torren, owner of Mezcal Fidencio and importer of Mezcal Derrumbes, La Venenosa Raicilla, Rancho Tepúa Bacanora, and Sotol La Higuera, was one of the first to import agave spirits beyond tequila and mezcal into the States. When he launched Fidencio in 2009, he estimates that they were one of 11 brands of mezcal on the market. "I get excited by makers, stories, and flavor, and it didn't take long for me to realize that the world of agave spirits is huge, and way beyond one man or one place," he says.
Today, the spirits Torren imports are available in more than 30 states. "I'm excited by what's available in the market and what's to come—we're way past scratching the surface with agave spirits," he says. "The beautiful thing is that the well of diversity and creativity is very deep. Mexico is an amazing place."
An easy way to look at the broad picture of agave spirits is to think of the category like wine, where there's an umbrella of grape-fermented liquids known as "wine" and then smaller and more specific regional variations existing within that realm, like Rioja and Champagne. In Mexico, agave spirits are made from the southern state of Oaxaca to the northernmost point of Sonora, with every state and micro-region producing expressions that are distinct in character and flavor, depending on what local agaves are used and what regional production methods are put into practice.
Like wine, Mexican agave spirits have protected appellations of origin to distinguish the most unique regional styles. While many are not currently organized into formal denominations of origin (DO), a handful, including Tequila, have rules and regulations that detail and regulate production methods. With more of these spirits increasingly finding a place in American bars, there's no better time to get familiar with the category and discover some bottles to try. Each recommendation that follows represents a producer or brand that adheres to trusted production methods and creates truly distinctive agave spirits.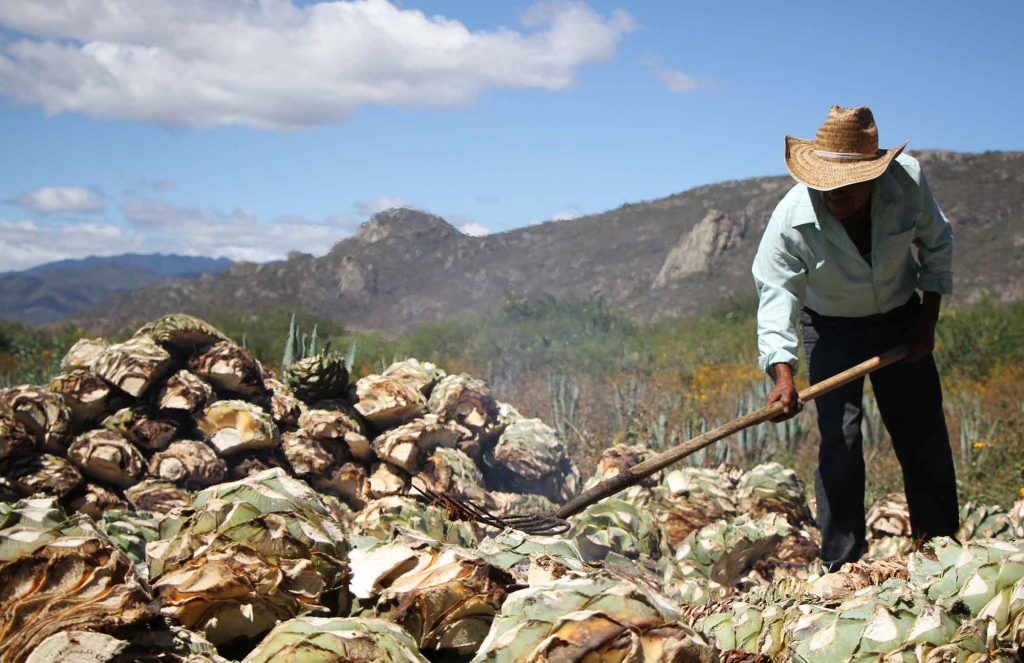 Mezcal
A spirit that, as legally defined, can be made from more than 50 species of agave and produced in one of nine Mexican states (with the majority of exports coming from Oaxaca). Mezcal must be made from 100% agave, and the specific production methods used subsequently determine which category the distillate will fall under from that point: Ancestral, Artisanal, and "Mezcal," which refers to the industrialized category of production. Generally speaking, all mezcal is made by cooking the center core, or piña, of the agave plant in an underground earthen oven lined with burning coals, which gives the liquid a somewhat smoky personality.
Tequila
The most famous of the agave spirits, tequila's commercial history dates back to the mid-1800s when vinos de mezcal de Tequila started to gain recognition as a formal industry within the town of Tequila in Jalisco. The spirit earned its denomination of origin in 1974. Today tequila can be made from only one variety of agave—Agave tequilana weber blue—and must be officially produced in one of five Mexican states (Jalisco, Guanajuato, Michoacán, Nayarit, and Tamaulipas), though more than 90 percent comes from Jalisco. The key distinguishing factor that separates tequila from other agave spirits is how the hearts of the agave plant are typically steamed instead of cooked in underground earthen ovens, which keeps the flavors crisp, clean and herbaceous.
Tequila Ocho From the inimitable duo of Carlos Camarena and the late Tomas Estes, Tequila Ocho was the first modern tequila company to focus on terroir, with each bottle featuring 100% agave grown on a different estate in the region and labeled by the date it was made. With options in the unaged and aged realms, each bottle yields pure flavors of agave. Among agave enthusiasts, Ocho remains one of the gold standards.
Tequila Fortaleza Beloved among bartenders, Fortaleza is made by Guillermo Erickson Sauza (yes, of that Sauza family). One of the reasons for the fervor surrounding this tequila is how the company uses the more labor-intensive route of crushing the agave hearts with a tahona instead of mechanized shredders, which results in a pure expression of the agave in the final flavor of the distillate.
Siete Leguas Founded by Don Ignacio Gonzales Vargas in the town of Atotonilco, Jalisco, Siete Leguas has been synonymous with quality since 1952 (and is known for producing the original Patron tequila in the '90s). The Tequila is made at two distilleries in the area, both of which use traditional production processes to make an agave-forward spirit with no additives.  
Siembra Azul Brand owner David Suro, who was born in Guadalajara, is known as a pillar of integrity, thanks to his work with organizations like the Tequila Interchange Project and the Bat Friendly Project, and through his renowned Philadelphia restaurant, Tequilas. The spirits under the Siembra portfolio are known for their transparency and exemplify the quality that can come from producers who aim to capture a sense of place in their spirits. (Check out their mezcal as well for an excellent option in that arena).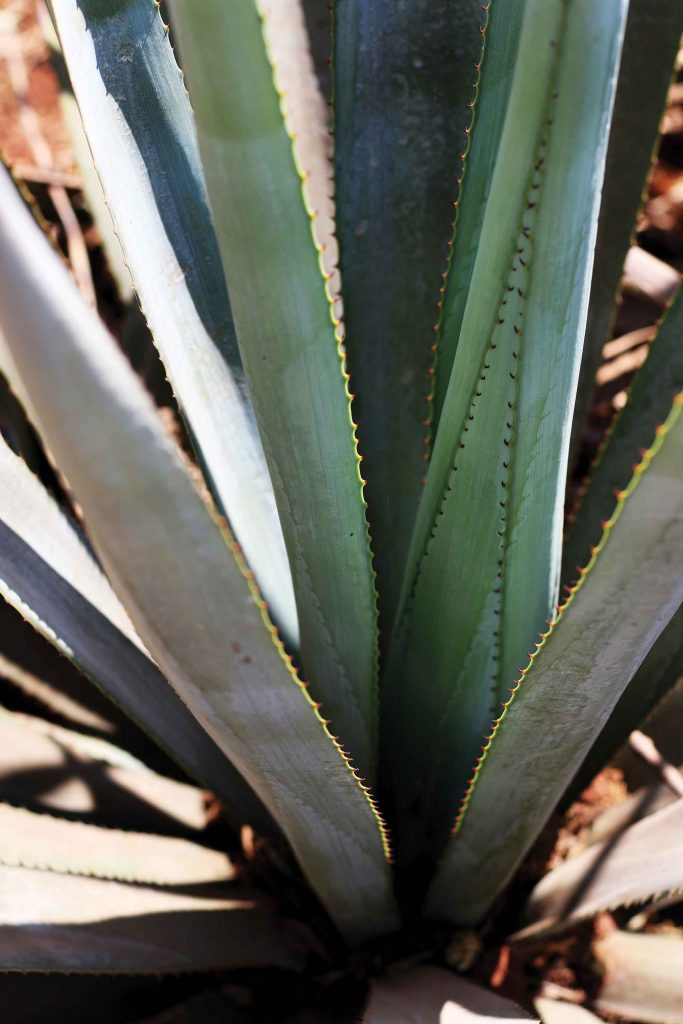 Raicilla
Raicilla, which is the latest to earn a DO in 2019, is an agave spirit made in one of 16 municipalities in the state of Jalisco. The state is known most famously as Tequila country, but the subset of Raicilla is distinct in that the spirit is made using different regional production techniques that skew closer to those that define Mezcal. Raicilla also features different varieties of agave (the specifics of which are still being hashed out as the DO aims to find its footing). Many agave spirits experts tend to say Raicilla has a strong funky note thanks to extended fermentation times, making it a prime option for spirits aficionados who enjoy spirits like shochu and rhum agricole. 
La Venenosa Created by chef Esteban Morales, La Venenosa Raicilla was the first contemporary Raicilla to hit the market in 2014, with a mission to celebrate the diversity that can be found within the DO's microclimates and cultures. The range features many expressions sourced from different maestros using interesting production methods and a variety of different agaves, such as Inaequidens, Mexicano, and Masparillo. With some brand sub-lines like Etnica, the brand honors indigenous ethnic groups working in very rural areas. 
Balam Raicilla Landing in the US market in 2016, owner Xavier Villagran sources a variety of Raicillas from small rural producers across Jalisco. Bottles feature unique agaves like Lechugilla, Bruto, and Chico Aguiar, some of which are wild, while others are cultivated to ensure a sustainable crop for the future. The brand also features expressions of Mezcal and Sotol. 
La Reina Antenguillo Blanco A recent newcomer to the market, La Reina (the queen) is made in a traditional fashion by maestro Julio Topete and wife Silvia Gonzales Lopez using wild agave maximiliana. The 40% abv expression, which we get in the US, bursts with gorgeous funky personality. 
Bacanora
An agave spirit made from the single variety of Agave pacifica in the state of Sonora, bacanora received a protected DO in the year 2000. Within the 35 municipalities in which the spirit is made, different production techniques distinguish the spirit from one producer to the next. The tie that binds is that bacanora must be 100% agave, bottled between 38-55% ABV. Aging and additives are allowed. One of the reasons why there are so few commercial brands of bacanora currently available in the U.S. is that the spirit was banned from 1915 to 1992, so the industry is still young compared to other agave spirits in Mexico. 
Rancho Tepúa Bacanora From Roberto and Lupita Contreras Mayoral in Sonora, Rancho Tepúa is consistently regarded as one of the best bacanoras in the U.S. market, favored for its kiss of mesquite smoke (the wood is used to cook the agaves in an earthen oven for three days) and notes of dried herbs and lemon. 
Santo Cuviso Blanco This brand is striving for vertical integration to scale in a way that will be planned and sustainable for the future. The uvalama expression, which is bacanora infused with the eponymous wild desert berry, is a particularly engaging option for those looking for fruity undertones alongside the agave flavors.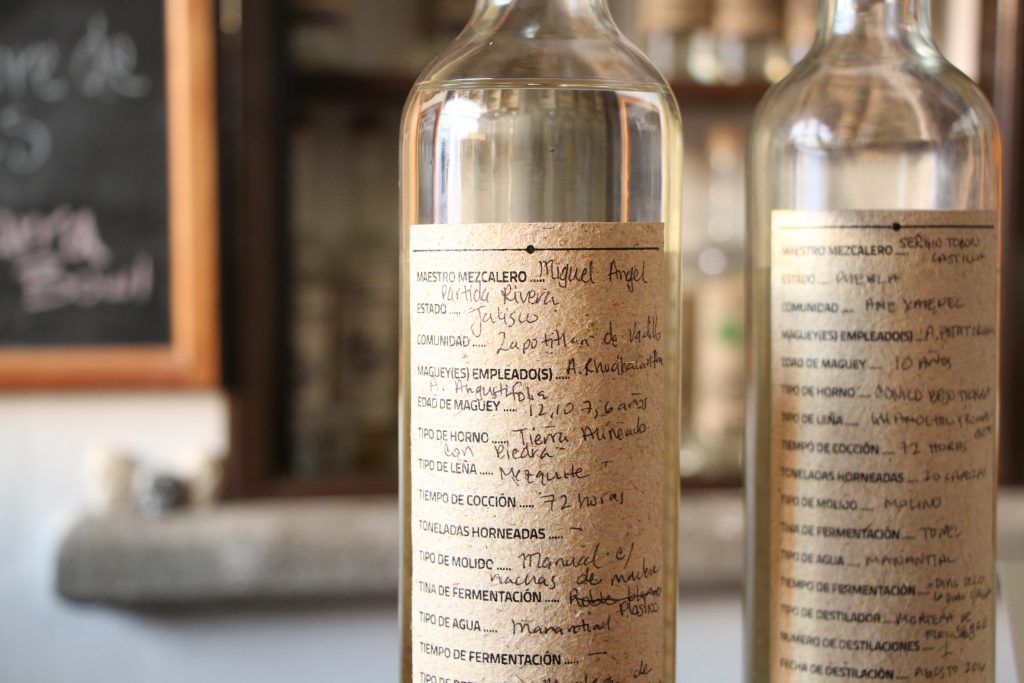 Destilados de Agave 
Agave spirits that are made using traditional practices but do not meet the formal parameters required to call the liquid mezcal. In many cases, the brands we are seeing in the US are sourcing many different expressions from producers across Mexico, so each bottle has its own story to tell about who made it and how. 
The post A Beginner's Guide to Agave Spirits appeared first on Imbibe Magazine.
---